BREAKING - Prosecutors to release massage parlor video of Robert Kraft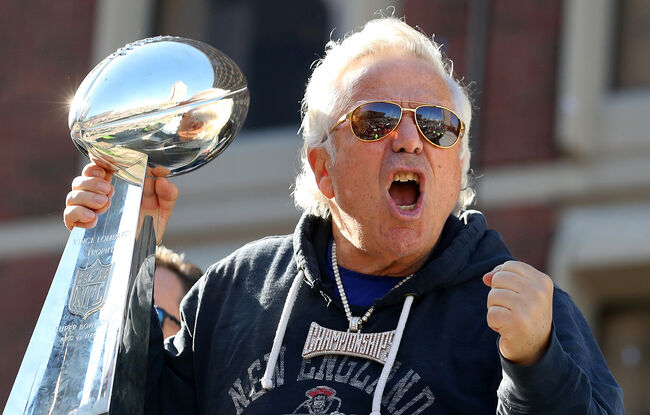 Well that's certainly not what I though was going to happen. Usually these days billionaires get what they want, right? Well Robert now has to batten down the hatches and get ready for the coming storm.
"Florida prosecutors said in a court filing Wednesday that they plan to release police-obtained videos that allegedly show New England Patriots owner Robert Kraft receiving sexual services for pay at a massage parlor on two occasions in January.
That stated intention ignited a flurry of court motions by Kraft and others seeking to block any release of the videos depicting him and other men visiting the Orchids of Asia Day Spa in Jupiter, Florida.
And Kraft's lawyers suggested that the Palm Beach County State's Attorney's office was engaging in "gross prosecutorial misconduct" by moving to release the videos despite having told a judge last week that they would hold off on doing so.
Palm Beach prosecutors — who have charged the 77-year-old billionaire with two counts of soliciting prostitution — said in their new filing Wednesday said they must release the videos of him and the other men to the media and public without unnecessary delay because of Florida's open-records laws."