Lets All Get Nerdy With The Geek Freak of the Week!
Studio Wars: The Mouse Strikes Back!
Unless Comcast has a vault of cash (and they should because of how much they charge customers for cable and internet) then their deal to acquire 20th Century Fox is completely dead in the water. Disney struck back at Comcast's offer of $65 Billion with a whopping $71.3 Billion all cash offer for the studio. The Justice Department needs to approve it, but it's a done deal at this point. Cue the reboots now! Full story here!
Daria is back!
Yup! You read that correctly. MTV is rebooting that eye rolling sarcastic loner Daria. Original cast returning? No idea. But they better keep the theme song and SICK SAD WORLD! The video below was a made up trailer from College Humor but if they got Aubrey Plaza to come in and do the voice I wouldn't mind!
Heroes In A Half Shell...MORE TURTLE POWER!
We are getting ANOTHER tmnt reboot. (what's this...the third?). Paramount, who distributes the movies, is ready to give the turtle brothers another go!
GATHER ROUND KIDS IT'S TIME FOR A TIN HAT THEORY! With Nickelodeon putting out it's new turtle series this must have something to do with it. (Paramount Pictures and Nickelodeon are owned by Viacom) so the reboot could be a live-action version of what we will see on the animated series. For now...we wait.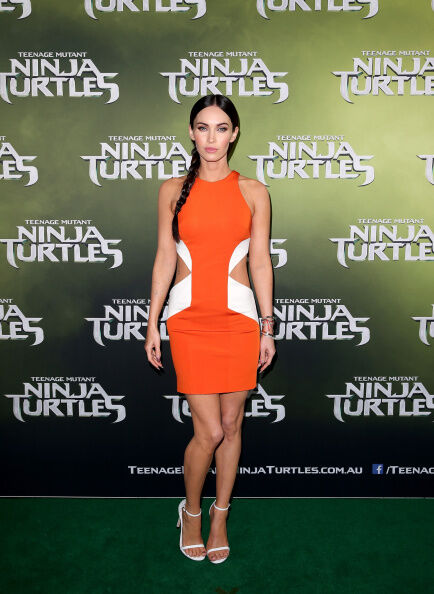 Are we getting a solo Black Widow film?!
According to several reports...YES! Can we just say what we are all thinking? ABOUT TIME!
Most likely an origin story that gives more light to what we learned about our red headed (well...blond now) secret agent in Age of Ultron. That'll lead to how she was recruited by SHIELD and the story on how she met Hawkeye. In the first Avengers film they mention a mission in Budapest so that could be a plot point as well. Marvel is also seeking a female director to run the helm of this project.
The Star War Spin Offs have fallen victim to Order 66.
After the disappointing box offer numbers for Solo (and the fact that Disney now has the driver's seat for acquiring 20th Century Fox) it looks like the spin offs are on hold. So that means: no Kenobi film and the Boba Fett film is in jeopardy. But don't go to Dagobah to hide! We are still getting Episode 9 in 2019 and the new trilogy that is current in development.
More Changes Then What Flash Did In Flashpoint!
The CW announced it's fall line up. They are moving into Sundays now along with all the superhero shows being moved around and being blocked together on a few nights rather then spread out the whole week. This will help when they do their giant crossover in November. Full list here so you can set the DVRs.
Have nerd nerds you want to share? Email Maz@Rock101FM.com!
I'm Maz and that's your geek freak of the week! (brought to you by no one)

Maz
Want to know more about Maz? Get their official bio, social pages & articles on Rock 101!
Read more